Our Environmental Policy and Action Plan
Broadway is fully committed to finding ways to reduce our impact on the environment. To this end we have developed our Environmental Policy and Action Plan which has set out to achieve the following ambitions over the next year:   
Reduce energy (use and related emissions of electricity and gas) by 10% over 12 months
Reduce waste to landfill to zero within 2 years 
Use only biodegradable material in Cafébar and catering with 12 months 
Greening our supplies and product purchases 
Our in-house "green team" - with representatives from across a number of different departments - are coming together to action change quickly and effectively across all areas of Broadway's operation. These changes may not be visible to customers but we'll keep you updated with what we are doing and how you can help us be even greener. 
Below, we explain a bit more about how we are already tackling these ambitions and what our plans are over the coming year: 
Reduce waste
Next year is our 30th anniversary and we've printed a brochure every month since late-1990. You can see some of our favourite covers as you walk around the building. We're extremely proud of that heritage, but we also need to consider the impact that regularly printing and distributing a 16-page document has on our future. With this in mind, we will assess the need for brochure distribution over the next few months and keep you informed of any changes.  
From now, we will no longer provide printed versions of cast sheets for Met Operas and National Theatre productions. This is so we can reduce the amount of paper, ink and waste we create when printing hundreds of hand-outs. Instead, cast sheets will be available on our website on the relevant event's listing, and we will also have one copy available outside of the screen, should you wish to refer to it on the day.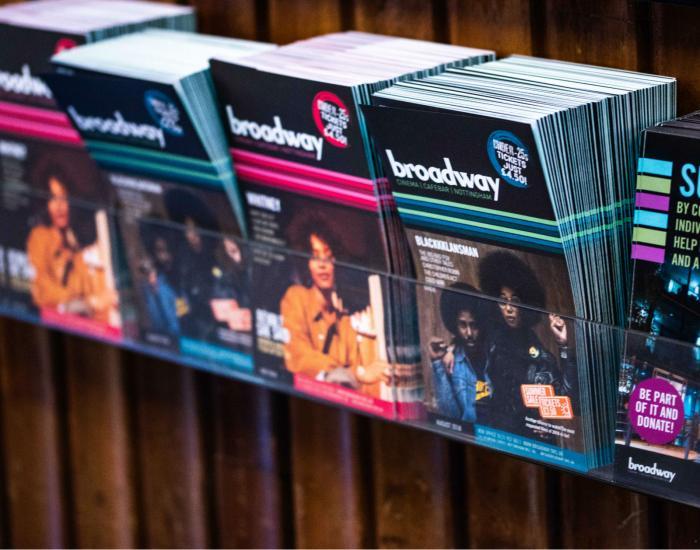 Plastics
Reducing our plastic waste has been a priority for us. We are currently phasing out both single-use plastic cups and plastic water bottles. Tap water is now provided via a giant water-filled mason jar in our Cafébar. Please do help yourself to a glass and re-fill your own reusable bottles when needed. Your drinks may also be served in one of our reusable polycarbonate glasses. If your glass is non-bendable, please make sure not to throw it away. 
We have also recently changed our disposable coffee cups to a more sustainable solution,however, we feel we could do more to reduce the amount of waste we create. From now on, if you order a hot drink from our bar, you will receive a 10p discount if you bring your own re-usable coffee cup. By doing so, you will save money, but also help us be greener.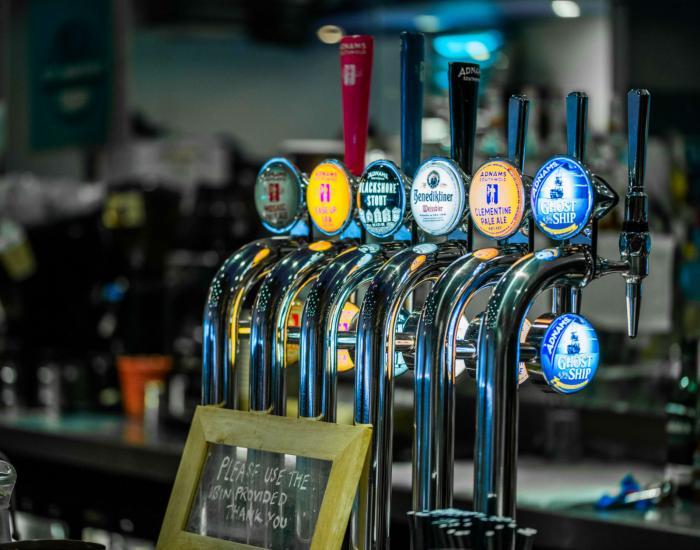 Recycling
The majority of our outgoing cinema seats have been donated to the Nottingham Arts Theatre across the road so they can continue to serve theatre-goers from across the region, with the remaining seats being rehomed with our customers or being retained in the building for future use in our spaces.  
Food
We continue to add more and more vegetarian and vegan options to our food and drinks menus. Currently 90% of all of our beers and wines are vegan and we continue to talk to our suppliers about new and more sustainable packaging options.  
Our first "meat-free Monday" was a great success and we even had our friends at Mocky-D dishing out some of the best vegan food in town on our terrace at Mayhem Film Festival this year. Over the coming months we plan to increase the variety of vegan options available in the Cafebar further, so come in and try some of the tasty dishes that are available daily from the menu and the specials board.  
We appreciate the continued support of our audiences as we implement these changes over the next year and look forward to keeping you up-to-date with how we get on. In the meantime, if you have any questions about our Environmental Policy and Action Plan then please do not hesitate to contact the team. 
Thank you.