May You Live in Interesting Times
Broadway based filmmaker Jeanie Finlay writes about her experiences in lockdown so far: missing Broadway, remotely editing her next documentary, spending time with family, and how the arts have become more important than ever. 
"I've been thinking a lot about the last time that I went to the cinema."
I snuck into Screen 2 and saw Portrait Of A Lady On Fire on its first afternoon of release. I had work to do but I couldn't resist and now I'm so happy I got to see it on the big screen. It's one of those films that very much casts a spell over the audience and was watched in near silence. When we reached the bonfire scene with the music (if you know, you know) I was very grateful to be seeing it in the darkened space of a cinema. The music loud enough to fully saturate my senses.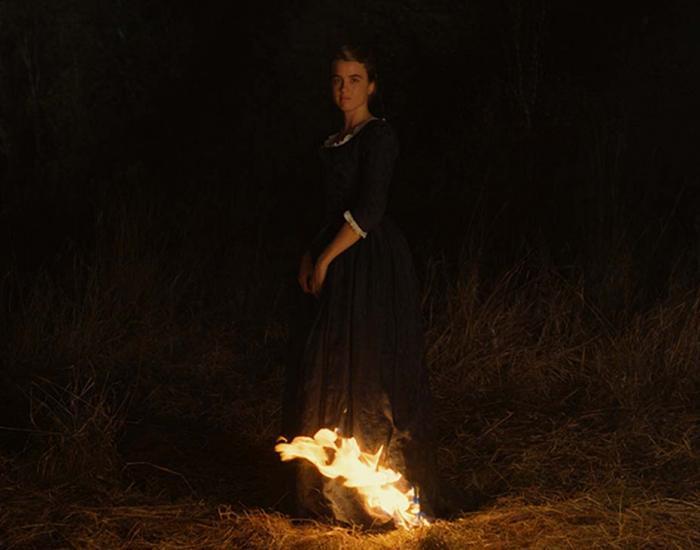 It was an incredibly moving moment and it's a reminder for me of the allure and power of experiencing an emotional moment in company. I believe that crying in the dark, surrounded by strangers is one of life's great pleasures. 
As a Broadway tenant, I visited the other day to pick up my post and was struck by how much this building has meant to my creative life and how sad I felt to see the normally busy corridors empty and still.
Aside from the grief and personal toll, Covid is causing havoc for us all. I have cancelled all my upcoming film shoots in America and moved my work home. I've been editing my new documentary remotely, my editor Alice Powell in London with me watching the edit in my living room thanks to Zoom. 
On Record Store Day in April it enabled me to film a reunion with some of the people from my film Sound it Out, hosted by Josie Long. Sound it Out is currently free to watch on my website.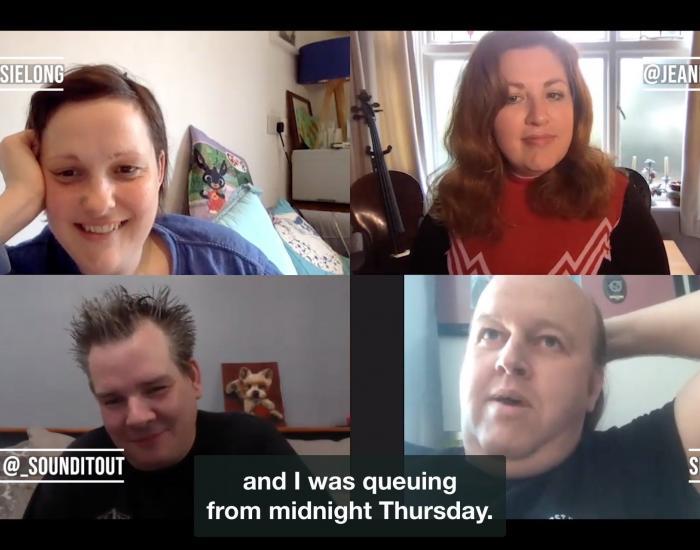 For an app I hadn't heard of in January Zoom has enabled me to carry on editing, film remote interviews in America, conduct one on one mentoring sessions with filmmakers in Lebanon, Palestine, Algeria and 15 other countries, host masterclasses for communities of filmmakers, join an online choir and even to speak to my Aunty, critically ill, far away on a Covid ward in Edinburgh. My lockdown would have felt much less connected without it.
I've been enjoying spending more time with my family and getting to know my neighbours. There is an undeniable sense of community and the way that people have looked out for each other has been humbling and heartening. This photo is of John Newling's artwork which I spotted one day on a run and it felt like exactly the right image for our times.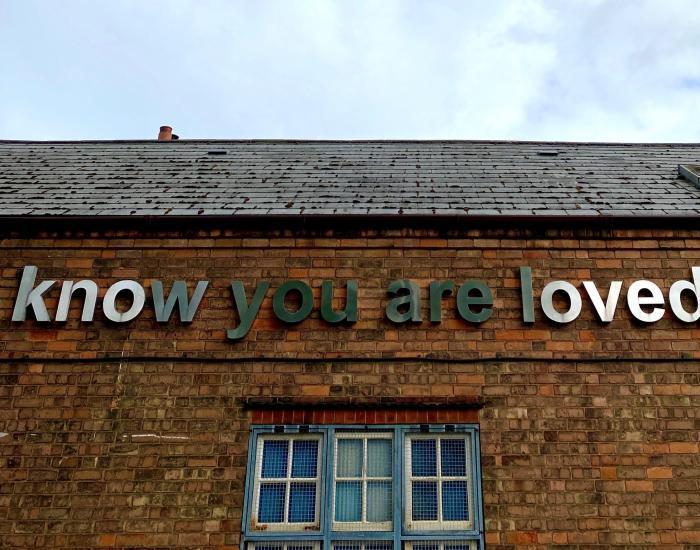 My big hearted and thoughtful daughter has embraced baking and has awed me with her articulacy around the uncertainty of lockdown at the formative age of 16 - she spoke to The Guardian about her experiences here.
The arts have felt more important than ever at a time when their financial future has never been more precarious.  They have been the soundtrack and the roadmap,  transporting me away from the times that we find us. I've been listening to audio books from Adam Buxton - his new Ramble Book, Mhairi Macfarlane's new bittersweet banger If I never Met You, Muriel Spark's The Girls of Slender Means as well as Hannah Peel's brilliant Radio 3 show Nights Tracks. 
Some days I have really needed the surreal comfort of rewatching Community (Netflix), the brilliance of This Country (BBC) or the chaotic energy of Brad Leone on Bon Appetit (Youtube).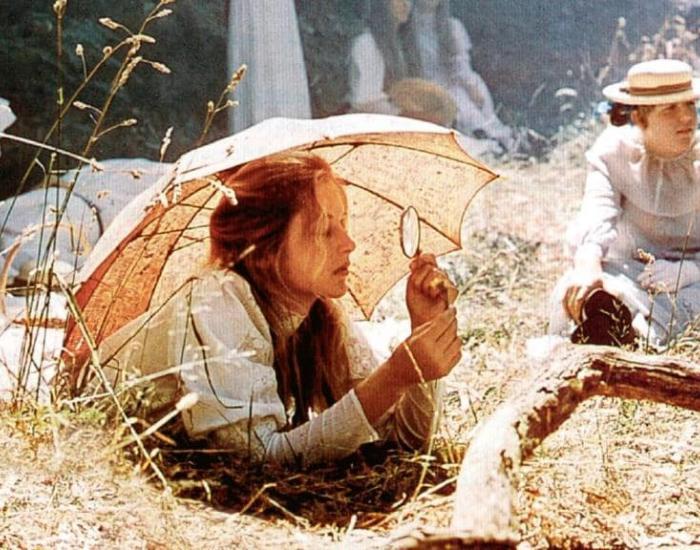 I've caught up with a lot of older films, mainly on MUBI and the BFI Player: Water Lilies (dir.Celine Sciemma), The Virgin Suicides (dir.Sofia Coppolla), The Talented Mr Ripley (dir.Anthony Minghella), A Room with A View (dir.James Ivory), The Go Between (dir.Joseph Losey), Picnic at Hanging Rock (dir.Peter Weir) as well as a classic from documentary queen Kim Longinotto - Divorce Iranian Style (hundred of documentaries free to watch now on the IDFA website).
I'm really looking forward to Matt Wolf's new documentary feature - Spacefield Earth and watching a preview of Mark Cousin's 14 hour, canon-exploding documentary about female filmmakers "Women Make Film" for Birds Eye View has made me desperate to watch the complete back catalogues of Elaine May, Wanda Jakubowska, Ida Lupino, Chantal Ackerman and Agnes Varda.
I'm counting the days until it's safe for Broadway - for audiences, staff and tenants alike - to open its doors again. I can't wait to reopen the Glimmer Films office and to see a film in the afternoon, without having seen the trailer and be transported away by the world onscreen, in the company of strangers. 
"The arts have felt more important than ever at a time when their financial future has never been more precarious."
What's next? 
Jeanie will also be running a Screenskills Industry Greats Masterclass with BBC Storyville's Mandy Chang on Friday 15 May. You can book your place for free now
Jeanie's documentary Goth Cruise will be available to watch free for World Goth Day on Friday 22 May. Visit www.jeaniefinlay.com to find out more and to see all of her available films.  
Finally, Jeanie will be in conversation with her sister, costume designer Claire Finlay Thompson, about their journey from the Northern Art School to a career in film (much to the surprise of their parents) as part of the Nottstopping Festival on Saturday 23 May.