Championing filmmakers in the Midlands
One of the biggest challenges for any filmmaker is acquiring the support to develop ideas or the finances to get a vision over-the-line, especially if you're based in the Midlands where the industry can – on occasion - appear myopic outside the infinite loop of the M25.
As a partner organisation for Film Hub Midlands, Broadway hosts the BFI Network: a collaboration between the BFI, national film organisations and leading cultural venues around the UK which exist to support, develop and champion new filmmakers looking to kickstart their career in the industry.
The BFI Network Short Film Fund is a part of this collaboration. The fund looks to attract filmmakers based in the Midlands with funding up to £15K available for short film projects with a writer, director and producer attached.
A recent successful applicant to the fund was Nottingham-based filmmaker and actress Katie Redford (Young Hyancinth, Still Open All Hours) with her co-written short film Ghosted starring Alison Steadman and directed by Duncan Roe.
Ghosted was the first short film to receive funding from the Network and premieres at Aesthetica Film Festival in York this November. Katie discusses how the funding helped get the vision of Ghosted to the screen:
How did you find out about the BFI Film Network?
This was the first short film I'd ever produced and therefore had never looked into getting funding before, so wasn't entirely sure how to go about it so I looked online to see what sort of funding the BFI had available.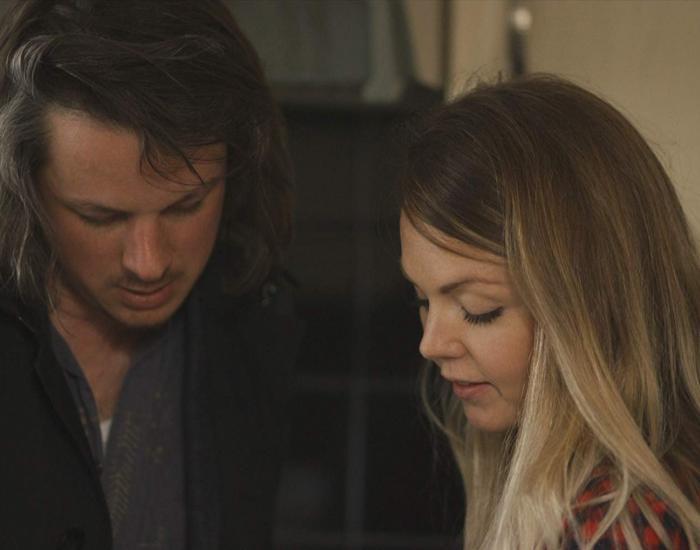 How did the fund help you get GHOSTED to the screen?
Ghosted was the first short film to receive money from BFI Network in the Midlands post-shoot. We shot the film as soon as we had a team on board as we didn't want anything to hold us up, so it was only when we'd finished shooting that we then applied for funding. Getting Ghosted to screen, BFI Network helped us in two major ways:
It helped us financially. We were able to use brilliant post houses such as Suite and Technicolour to finish our film. We were also able to pay every single person involved. 
Their backing. By having an organisation as reputable and respected as the BFI behind you, especially when you're 'unknown' filmmakers has been so helpful. It's almost like there's an instant trust there when you're inviting industry professionals to screenings due to the high quality of work that the BFI produces. The fund also allowed us to host our very own private screening at Broadway cinema. 
Do you think the Midlands is a hub of filmmaking talent?
Absolutely. And with the help of organisations such as BFI Network being specifically available for the Midlands, I think it's only going to get better. There's something special about your hometown being behind you.
What does it feel like to be part of the future of the British film industry?
When you put it like that, very exciting! There are lots of talented collaborators out there wanting to share their stories and the thought of being amongst that, is inspiring in itself.
What is your ambition for yourself and GHOSTED?
Ghosted is currently doing the film festival circuit and we're hoping it has a successful run. It's so far been doing well internationally and has been selected for New York Shorts, Portland Comedy Festival, Heart of Gold, Aesthetica, Underwire and Kerry Film Festival. 
I personally want to be able to continue creating work that excites me, whether that's in the form of acting, writing or producing, or even better, all three.
To find out more about the fund please contact  bfinetwork@filmhubmidlands.org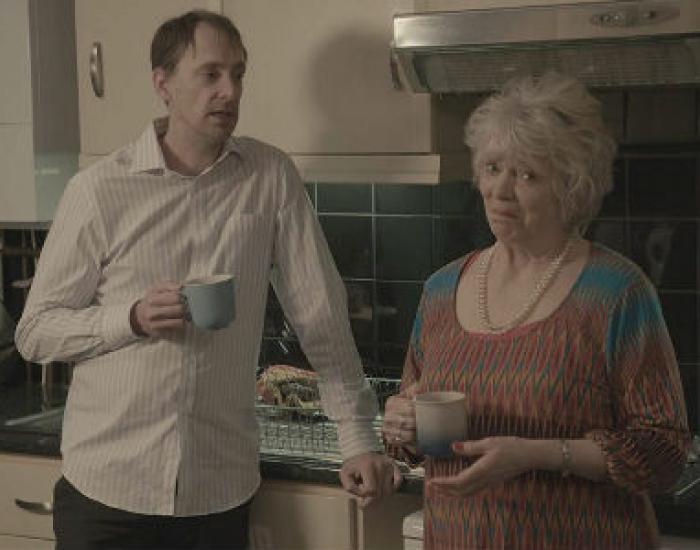 How can I apply?
The BFI Network support emerging filmmakers, however they do need to have some experience/credits, a few examples of previous films supported by the Network can be found at the BFI website
Terms and conditions:
Funding available is up to £15k.
For short Films up to 15mins in length.
Advice, guidance a platform and networking opportunities.
Projects need to have a Writer, Director and Producer attached at the time of application. (The Director and Producer need to be different people for example Producer/Directors are not eligible).
Material must be original and fiction, i.e Adaptations, Biopics and Documentary film are not eligible.
Both live action and animated films are eligible.
Ghosted written and produced by Katie Redford & Duncan Roe and written and directed by Duncan Roe awarded part-funding through BFI NETWORK  is on the festival circuit and will premiere at Aesthetica Film Festival in York running from 6-10 November.