Censor: A gory yet moving look at grief, trauma and censorship
By Melissa Gueneau, Cinema Programme Coordinator - Broadway
Mayhem Film Festival fans will remember Prano Bailey-Bond from her 2015 short film, Nasty, which we showed as part of Mayhem's Short Film Showcase. For her directorial debut feature, Bailey-Bond returns to 1980s Britain and expands on her love of the video nasties with the excellent Censor.
Set in 1985, amidst the mass hysteria surrounding the violent horror and exploitation films of the time, Censor follows Enid, a young woman working for the censorship board. Her role, which she takes very seriously, is to sit through hours of violent and disturbing images so British audiences don't have to – though she often has to suffer her male colleagues' relaxed attitude towards sexism and violence against women.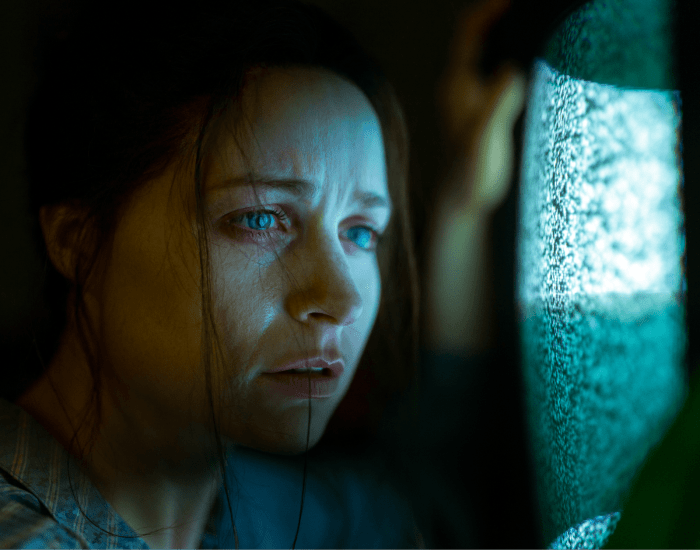 When Enid is assigned to review an exploitation film set in the woods, it fills her mind with lost memories of the mysterious disappearance of her sister, when she was still a child. Convinced the filmmaker must have clues as to what might have happened, she sets on a journey to find the truth, but soon the lines between reality and fiction blur and Enid begins to unravel.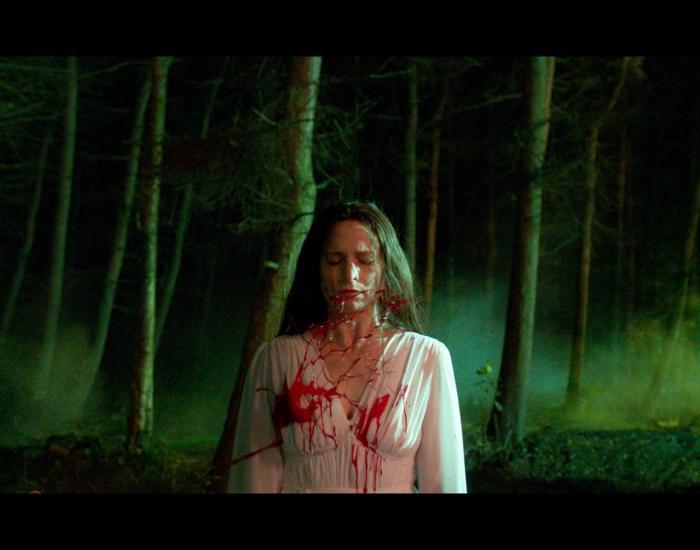 Prano Bailey-Bond paints a loving tribute to the video nasties era, all the while affirming her own style and vision. Through Censor, she also questions the paranoia of the time and the very meaning of censorship – if viewing violent films and images can be so damaging to people, what impact can they have on the censors watching them to protect the wider audience?
Featuring a fantastic performance from Niamh Algar in the lead role, as a woman whose very sense of self appears to be crumbling down as the film goes on, Censor is a truly original piece – a gory yet moving look at grief, trauma and censorship – from someone who truly knows and cherishes the genre.