4 Great Movies About Female Desire to Stream Now
Christina Newland shares her list of four steamy, erotic, female desire-focused movies available to stream in the UK.
At a time when so many of us are in lockdown and looking to stave off boredom and anxiety, the idea of a 'feel good' movie to stream at home is enormously appealing. Of course, 'feel good' is dependent on the audience, but what about those films which let women feel... very good?
Feature films that show positive representations of women's sexual experiences are a relative rarity. In time for the release of She Found it at the Movies: Women Writers on Sex, Desire, & Cinema, check out this list of five steamy, erotic, female desire-focused movies available to stream in the UK.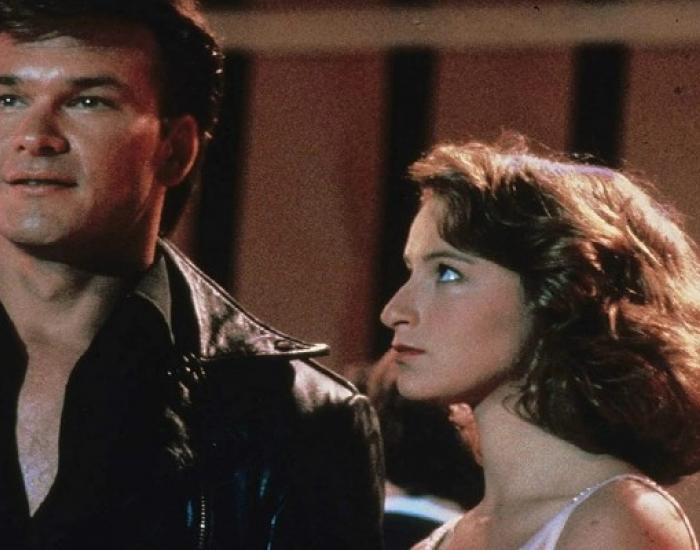 Dirty Dancing (now streaming on Netflix)
One of the quintessential Hollywood romances of the modern age, Dirty Dancing may have been directed by a man, but it was written and produced by two women who fought for it tooth and nail. The result is that the dramatic coming-of-age of Baby (Jennifer Grey), a shy Jewish girl at summer camp, and her opposites-attract affair with Johnny (Patrick Swayze), is profoundly progressive. Celebrating young women's sexual independence, featuring pro-choice, and the camera loves a long, yearning look at the beautiful, lithe young Swayze.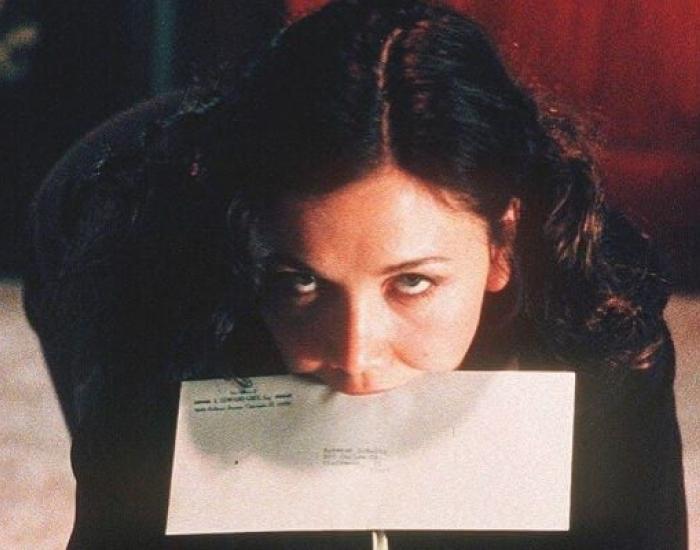 Secretary (now streaming on MUBI UK)
There's a fortnight or so left to watch Steven Shainberg's 2002 indie hit Secretary on MUBI UK, starring Maggie Gyllenhaal as the submissive office worker to James Spader's dominant boss. This film is everything that Fifty Shades of Grey wishes it was: sexy, ambiguous, and smart about the complex power dynamics of a BDSM sexual relationship. To sweeten the deal, Broadway members receive MUBI for 3 months for free. Not a Broadway member? Visit MUBI's website to find out more. 
Point Break (now streaming on BBC iPlayer)
Patrick Swayze pops up again in this action-heist classic from Oscar-winning director Kathryn Bigelow. He plays the charismatic antagonist Bodie - a surfer-cum-bank robber - to the baby-faced FBI agent Keanu Reeves. As the cop ingratiates himself with the surfer-criminals and finds love and acceptance among them, Bigelow makes a pointed, wetsuit-donning homoeroticism between the two men that anyone should be able to find subtly sexy.
Diary of a Teenage Girl (now streaming on BFI Player)
The debut feature from talented Marielle Heller (A Beautiful Day in the Neighborhood, Can You Ever Forgive Me) is set in mid-1970s San Francisco. It focuses on the eccentric, inescapably horny teen Minnie, who falls into a complicated sexual relationship with her mother's much older boyfriend. But Heller's view of the situation is funny, unexpected, crass, and utterly free from cliche: Minnie is in charge of her own sexuality, regardless of her naivete.
Christina Newland is a Nottingham based writer on film and culture for VICE, Empire, BBC, Guardian, Sight & Sound, Little White Lies and MUBI.
Her new book SHE FOUND IT AT THE MOVIES, is out now and is available to buy at Red Press